I vaguely remember an old Renoise tool that did this(?)…but in Ableton or Fl Studio (can't find the youtube video real quick) there is a way to extract the shape of your waveform into the automation editor, so you can for example invert it to have a wet parameter ramp up when the amplitude of a sound goes down and/or apply further manipulation.
Very crude example

, extract the valleys and peaks from;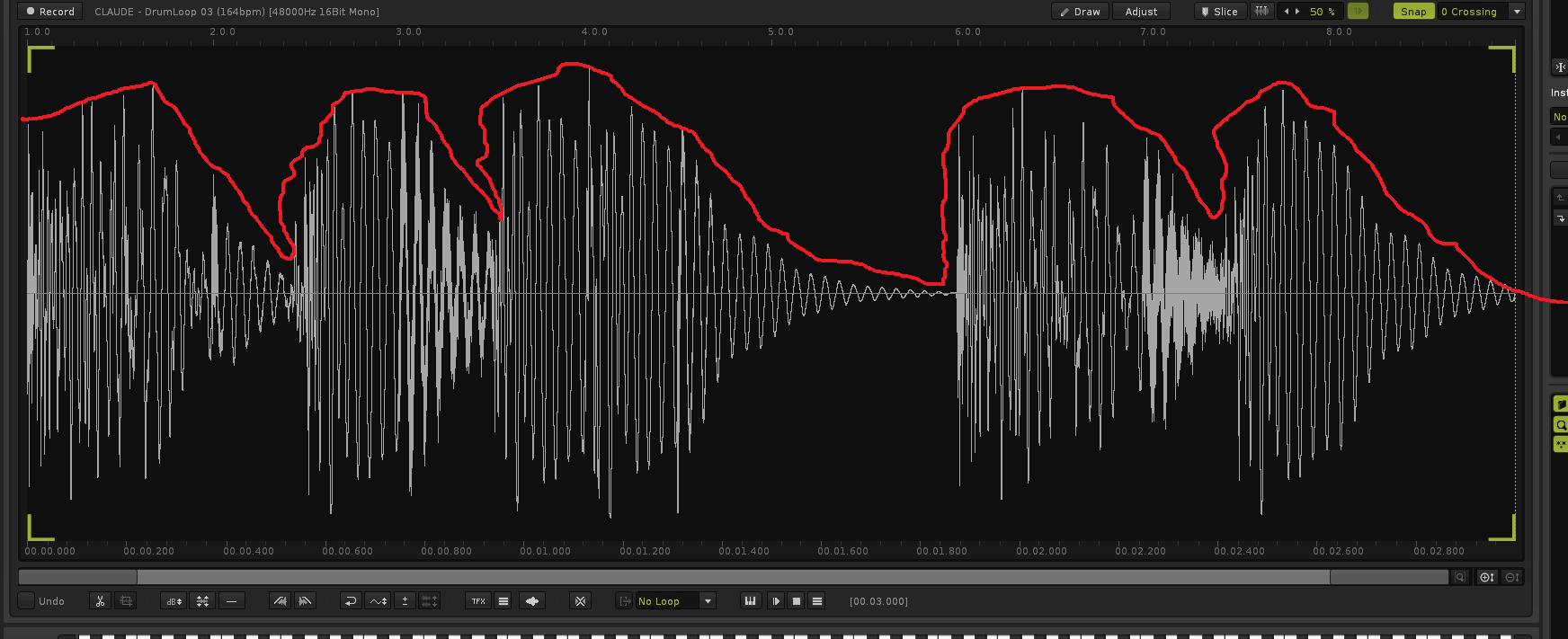 And have it look something like this in the automation editor, either being visual for the exact time length of the sample or stretched all across ;

Someone remember the Renoise script which could do this, or an able scripter can help out?

ps; I know about the signal follower, but need a more hardcoded, visual approach for cool editing options this can offer.