Ey,
Looking for a tool that can do the following;
Dealing with a densely programmed multi-sampled breakbeat instrument in the pattern editor it can often be tricky to quickly see where certain sounds are, for example if you want to align hits with sounds in other tracks. Align kicks with subs, snares with claps. cymbals, atmospheric stuffs etc.
7654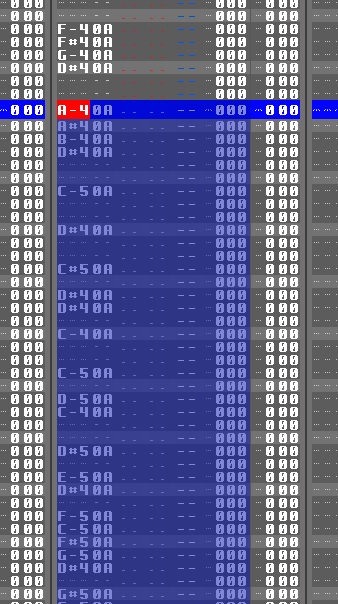 I would love a tool where you can keyboard shortcut or right mouse click a sound from the sample list in the instrument editor or the particular note-event where the cursor resides in the pattern editor, select ~signify or something and all the note-events from that selected sound in the track get a kind of code/pattern command that makes it stick out from the other note events.
I'm not sure what would be the most handy, none affecting code that could work, perhaps a currently unused pattern command could be inserted?
7655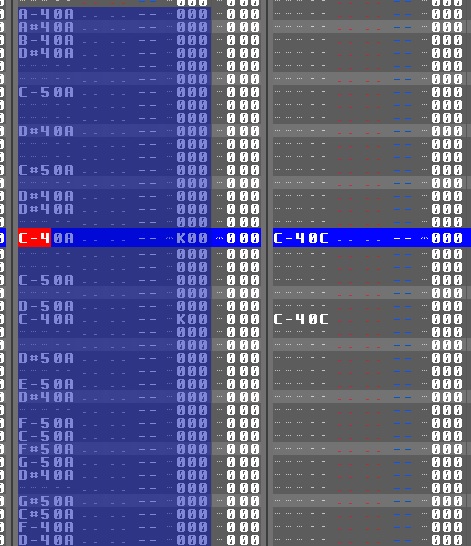 So in above screenshot the selected kick sound gets a KXX as pattern command.
Would something like above idea be doable?
Perhaps there already is a tool which can so something similar?