Ey,
I'm working on a bunch of old .xm's & .mods in Renoise, bringing them to the new millennium

and so are working with a lot of instruments showing;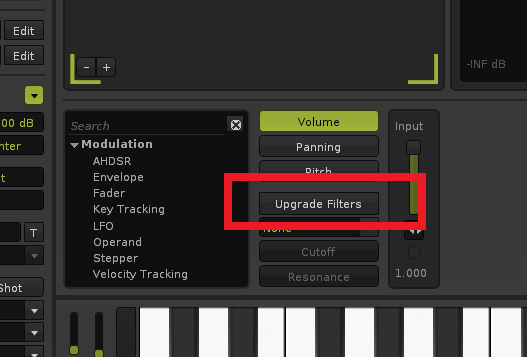 Afaik right now you have to manually go through every old instrument and hit the 'Upgrade Filters' button, right? If there is a tool already that can batch do this for all instruments in a song or if there is a native feature that I forgot, please let me know!
If not and it would be possible to script this, that would be great to have as there are a 800+ files to go through

.