my latest created entirely in rennnnnoise!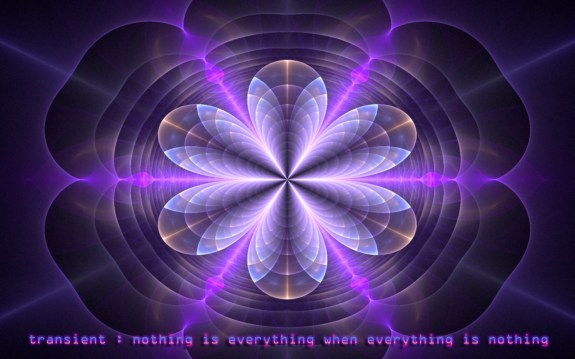 Transient is Carl Martin, american musician with netlabel discography second
to none. The list of releases he have been putting out on his own Noisy
Vagabond outlet and most of the big netlabels is simply quite staggering,
not to mention the overall playing time is over 30 hours! It is not easy
to categorize his output, the styles vary from beatless ambient to
bottom heavy dancefloor rollers, everything in between. So in case
he is a new discovery to you, head over to his website and be amazed
of the versatility of music, almost all of it to be downloaded for free.
"Nothing is everything when everything is nothing" being the lengthy
title for this album, it's slightly more beat-oriented Soft Phase release,
while still preserving the importance of melodies and harmony. The album
carries influences from floaty atmospheric ambient, dub, some melancholic
piano, all accompanied with some cleverly programmed beats. Finally,
some selected words of wisdom from the man himself:
"The record is a furthering of my approach to casually inform the listener
of the potential positive life. For me this has always been the purpose
of musical creation, to spread good vibrations to the masses and
to fight fear and hate. Do not despair!"
Available now in mp3 and flac format @ Softphase.org!