Hi everyone,
I am new to renoise and I must say I love the layout and the concept of tracker style seq

I have been following a tutorial and when I create a few seq patterns I try to click on the seq number to select the pattern but it doesn't switch to that pattern. Instead I have to use the scroll bar to move down until it moves to the appropriate pattern.
see the screen shot below I select pattern 1 but it does not shift focus to pattern 1.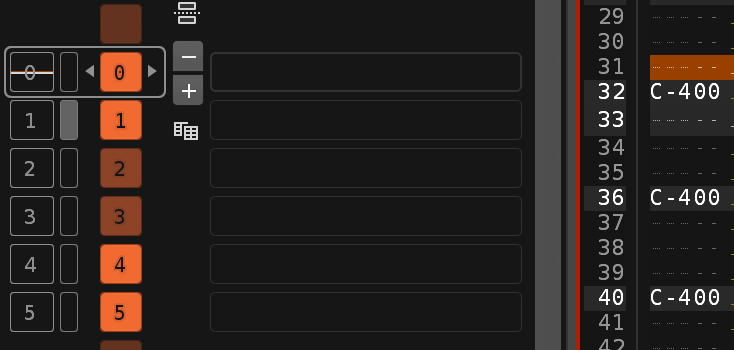 I am using 3.2 and Macbook pro
I click on the orange pattern number but no joy.
any help would be appreciated.
thanks
Matt