Hello,
I'm new to Renoise. I come from Ableton, and one thing I enjoy doing is taking a sample, routing it to an audio track and using the Post FX channel to add effects. I can layer the groups in any way I see fit, and it stays neat, tidy, and flexible for mixing. I'd like to be able to do something similar in Renoise.
I've uploaded a screenshot from Ableton showing a small example to help explain what kind of organization I'm looking for.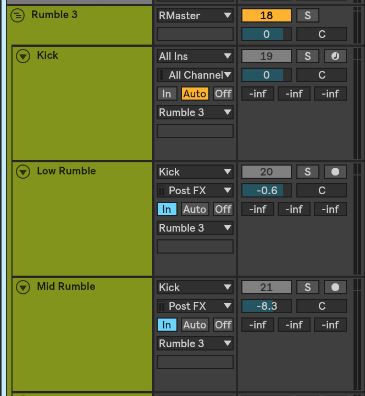 Am I able to do something like this in Renoise?
Any ideas/input are appreciated

Thanks!