Hi there,
I've been using Renoise for many years (and love it!), but I generally don't work with MIDI. Hence my questions here.
I'm on Linux Mint 19 with Renoise 3.1.
I'm using PureData to generate MIDI notes on two MIDI Channels (Ch1 and Ch2).
I want to assign each MIDI Input Channel to one instrument, so I use the Input Device tab in the MIDI section to do so.
Instrument 1 = MIDI Input Ch. 1
Instrument 2 = MIDI Input Ch. 2
AFAIK, this should result in MIDI notes on Channel 1 to activate Instrument 1 only, and notes on Channel 2 to activate Instrument 2 only. However, that's not the case and I can't understand why.
What actually happens is that any note on any channel activate whatever instrument is selected in the Instrument Tab. This also means that if I select another Instrument as the notes are coming in, the newly selected instrument will start playing and the old one will stop.
I doubled checked that the routing is correct using both "Show Routing Overview" and the plugin "MIDI Management Console".
In the screenshot attached, as a test, I'm generating notes on MIDI Channel 4 to see if Instrument 1 gets activated. And indeed that's what happens. Despite Instrument 1 being assigned to MIDI Input Channel 1, it still gets activated by notes on Channel 4, as you can see from the scope at the top.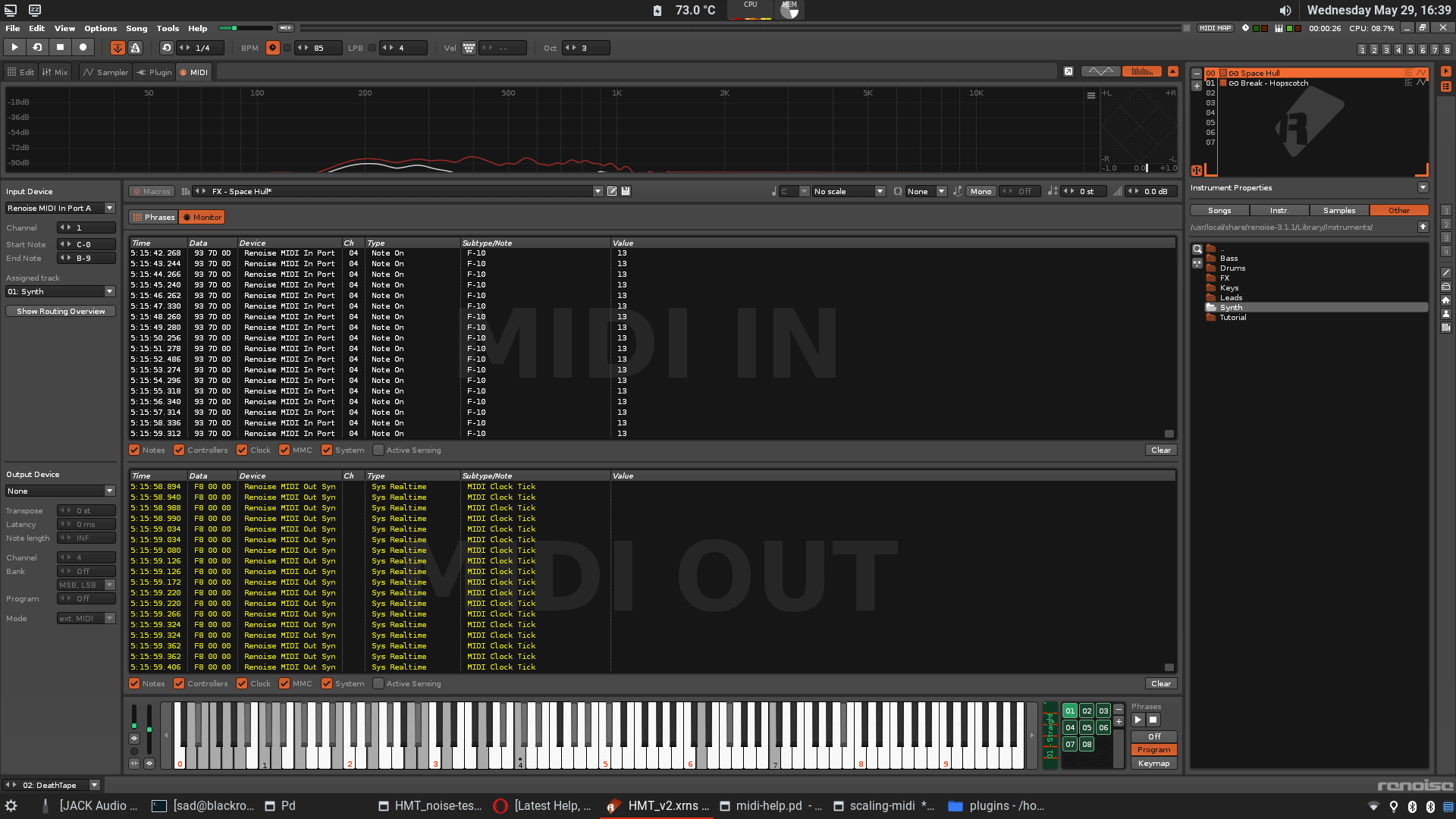 any hint?
many thanks in advance, and excuse if I'm missing something obvious.
I've researched online and in the forum to no avail.
cheers,
M