Now I'm at a sweet spot finishing a tool module to create curves for automation.I'm looking for a simple way with the API available to move a button of 10 x 10 pixels off that represents a point.
This point must move within a specific area.For the moment, I have managed to move the coordinates of the X, Y button with two sliders. But if I add another button (another point) with its own sliders, I can not separate it in another layer to avoid displacement problems with the other point. I'm trying to do this just by using the viewbuiler, without any weird trick, just with the height and the space, using rows and columns.
The problem is a little bit worse because the horizontal X coordinate is variable, corresponding to the number of lines in a pattern.
Has anyone just gotten using the viewbuilder, without external tricks, create layers to be able to move objects (like a button) inside a rectangular area with simple X Y coordinates?
7657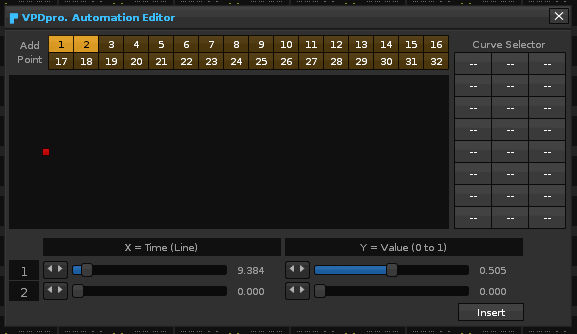 The objective is to be able to move two buttons separately and do not get stuck.Any ideas? I do not intend to join points with lines, just show the movement.