Hi,
i had the following idea :
a virtual DAW Controller inside Renoise where u can add knobs, buttons and faders and then link them to any controller of any VST device or Renoise controller you use in your actual Renoise session, which could get wired to another program too for external control.
Atm it is just that way, that u have tons of controllers spread all over the Interface, and most of them you don't want to use, but you always have to search for them and then manually move them or bind them to an external DAW controller. It would be much easier, if we had for example in the bottom half of the browser area a Device which u can Design how u want, and link the controllers to those important controllers u want to use. It would make it possible, to save a template with this Device in it, and speed up work a lot. Also it would be easier to bind those controllers to a midi device because they are all in just one central element all together. I am atm photoshopping an example to make it visible, what i am talking about and make it easier to understand, i will upload it later. Your comments are welcome.
5118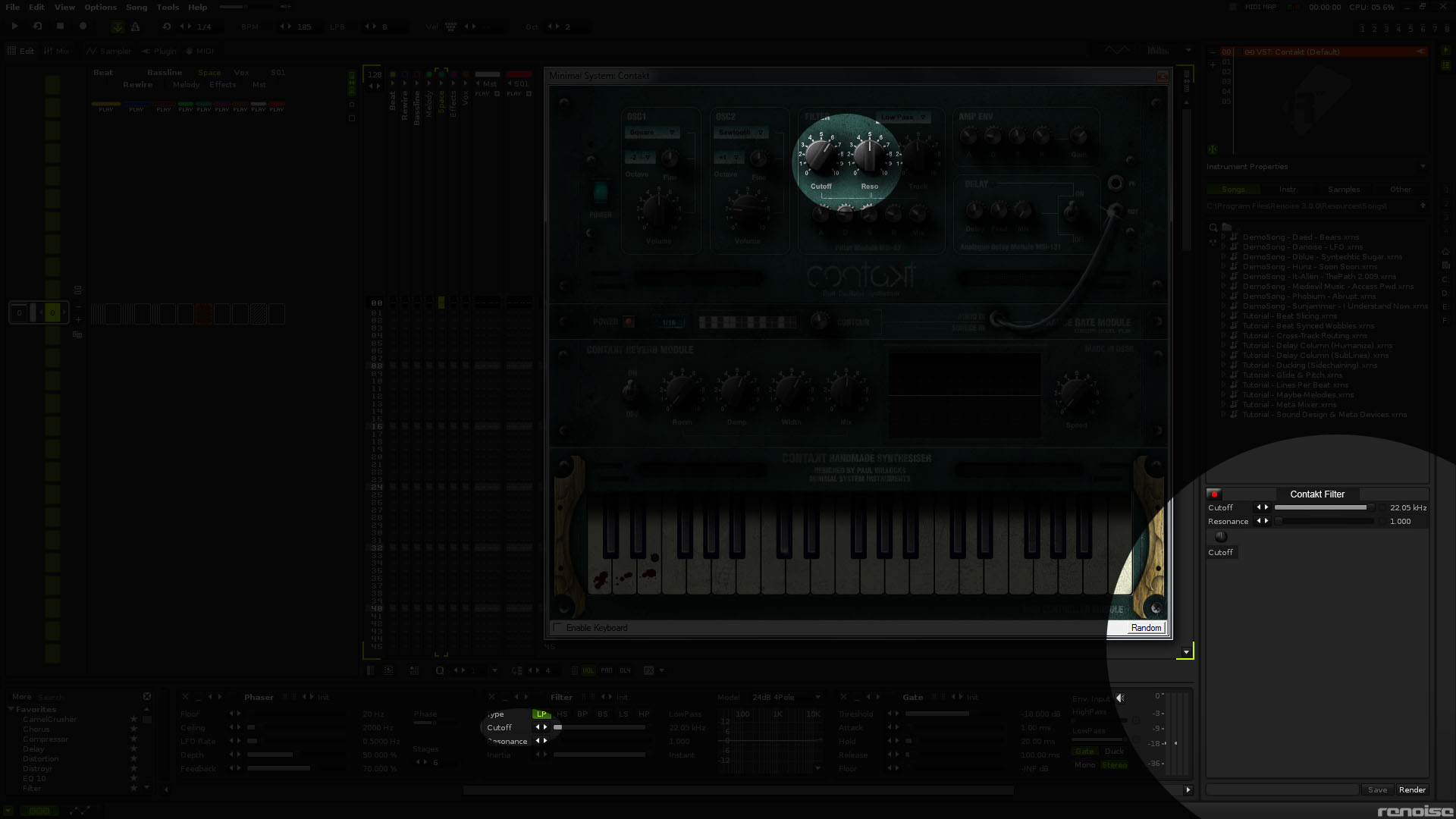 You see what i mean in the bottom right corner, just a field where u can add controls like those faders, knobs, buttons, labelfields and multifunction buttons with several binds to various diffrent settings (which don't even need to be in the same target controller) or multiknobs, that control more than one bound targetcontrollers at the same time, when u turn it, you could change all bound controllers at the same time. Maybe giving that thing it's own presets to quickly load and save them.
Oh and a record on/off button to make this device draw lines if you use the controllers

/>/>