I encountered a weird bug:
When resizing the browser panel on the right the drive letter changes from C to D.
Here's a pic to see what I mean: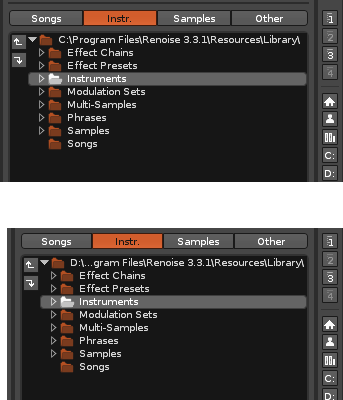 When the panel is expanded the address is correct: C:\Program Files…
But when the panel is shrunk a little bit so that the whole address doesn't fit, C changes to D.
I tried to reproduce this on a different system, but I couldn't, so I guess it's specific to my system, but IDK what it could be. The install is relatively new and I didn't make many tweaks.
Windows 10, Renoise 3.3.1.