Using Renoise 3.3.2 and having some issues with Vital. It was working yesterday, but suddenly the GUI when opening it the second time is ultra small: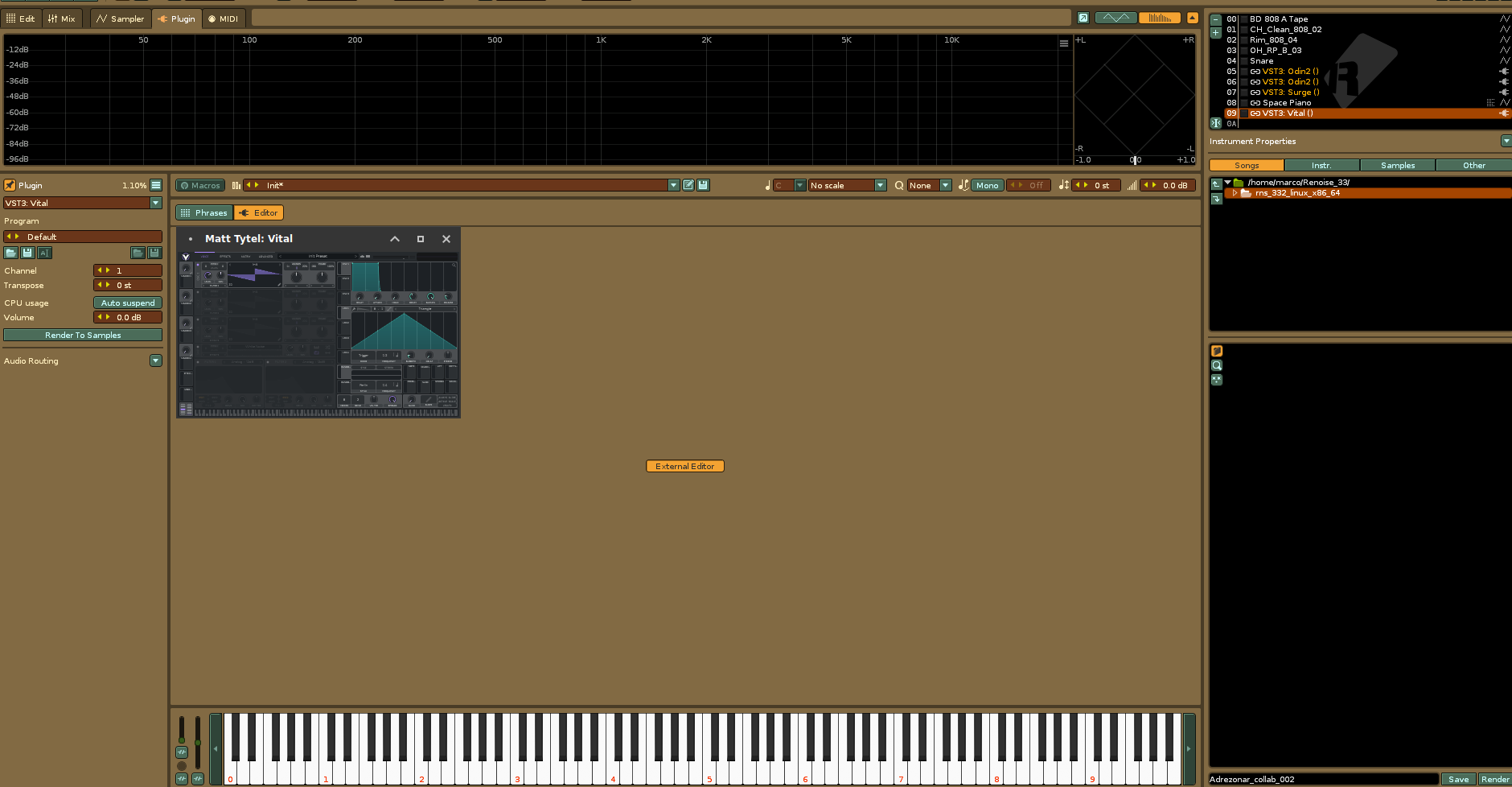 Of course I tried resizing but that doesn't help. Also it crashes quite often and the GUI becomes glitchy.
This is with Ubuntustudio 20.4 / XFCE.