Hi,
When using a sample, i am able to add extra notes and control their own volume by using the 00->80 values in the volume FX column.
When using a VST , i am also able to add extra notes, but the hardcoded volume FX (e.g. 80/40/20) are not respected/ignored and every note is played at the same volume (something that i do not want).
Green = sample = different volumes. Red = VST = one volume: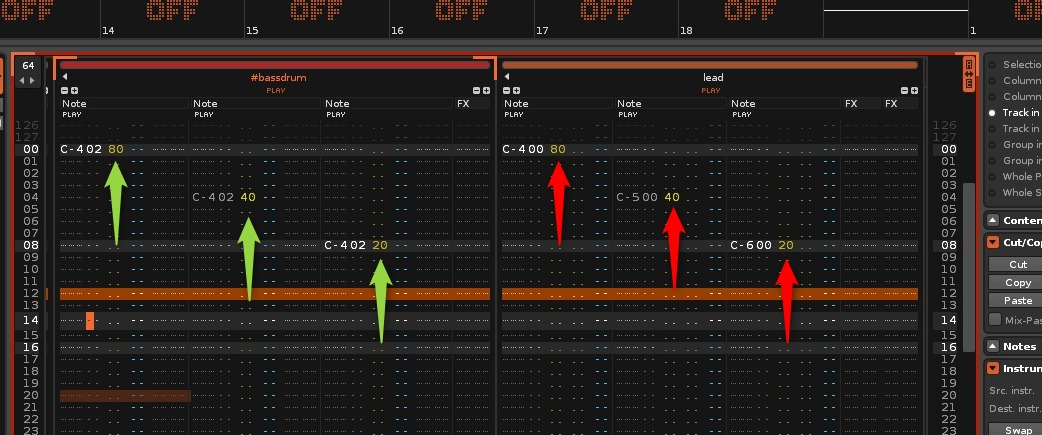 I also cannot use the other FX column since that will affect the whole track when playing multiple notes simultaneously. Automation is also not an option since that will also affect all notes.
Is there any way to accomplish what i want, besides cloning the full track + add an extra instance of the VST?
Thanks in advance.