Yeah i know we have rubberband tool and 9xx stuff for this kinda things, but they are offline, takes time to do and confusing sometimes, which kills fast workflow. Are we gonna have some kind of simplified Live-like warp feature in Rns 3.1-3.x ?
I see this as an addition to a sampler, see the pic.
5641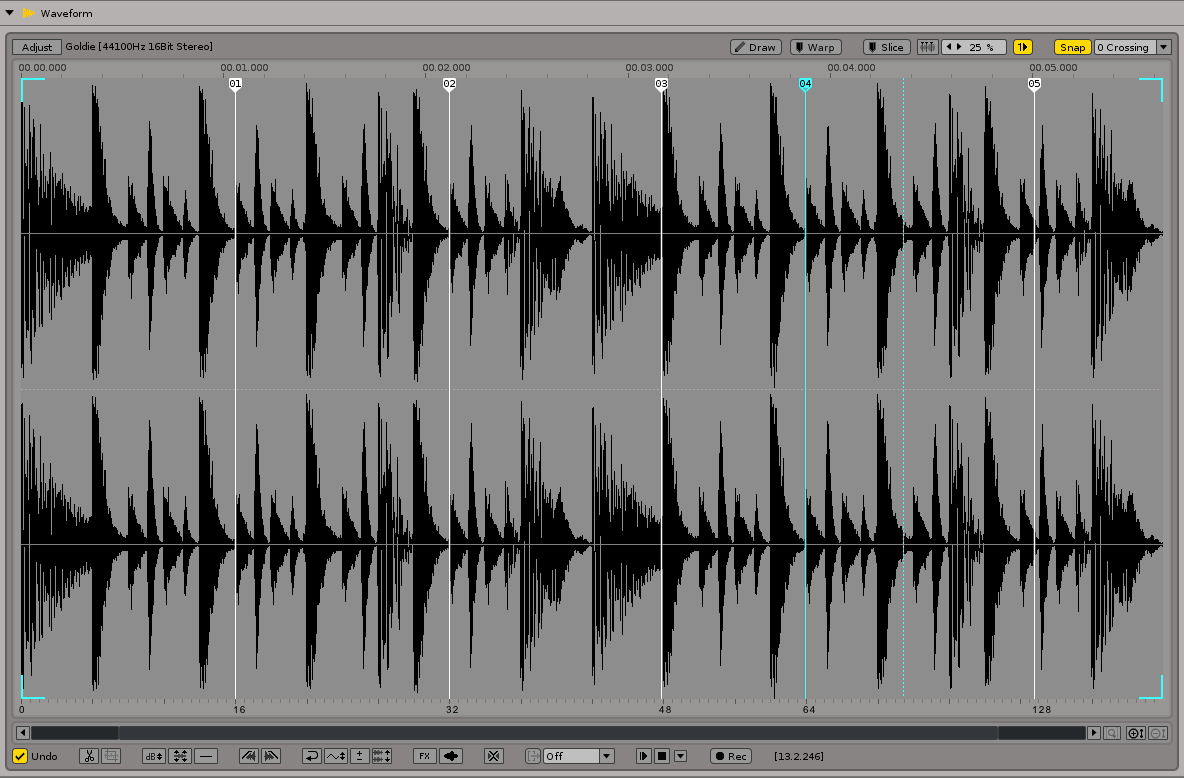 As you see there is a warp mode button, pressing it will give you the markers, like in slice-mode, so you'll be able to stretch the sample related to track in a pattern. At the top and bottom of the waveform there is rulers, which can be seen as 0S Effect/Beats/Samples/Minutes, so i suppose to add one more mode like Lines (in track) 8/16/32/64/etc, so we can see where its gonna apply on the track in pattern.
And do not forget a transpose slider somewhere here

p.s. Also i think this thing will visually work great if we had vertical waveforms in tracks, so we can directly see where we apply the sample, and how it warps related to lines in track.