This is not a very new idea though…
I thought of this idea when I considered about the Duplex layout for APC40.
Please see this:
2734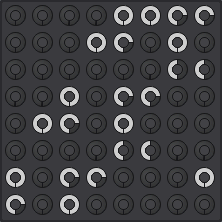 If I selected a FX which has many params (this is Multitap Delay) on the APC40, it's very hard to use these knobs.
I cannot see where the target parameter is. So I would like to collect only required parameters.
---
2774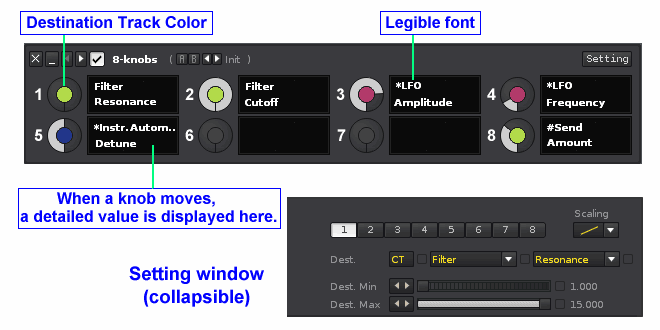 8-knobs device resembles Hydra device functionally, but it has only [1out] X 8.
Simply you can set your favourite parameters up to 8 on this device.
Then, if you do midi mapping to these 8 knobs, don't you think that it is convenient somehow?
You can set not only "fixed mapping" but also "dynamic mapping (Selected FX)" by Renoise's native midi-mapper, so you can use multiple 8-knobs devices too.
There are many midi controllers which have 8 knobs, so maybe it's useful if such 8-knobs device is exist.
Is this worth or not??