Duplex Keyboard (v0.98)
Download: Duplex (including Keyboard)
This tool is written for Duplex, the OSC/MIDI communication framework for Renoise.
The Keyboard application is designed as a drop-in replacement of the standard Renoise keyboard withsupport for both MIDI and OSC devices. Essentially, the Keyboard application can be used in two ways:as a standard keyboard (visualized as black & white keys in the virtual control surface),and as individually-mapped keys/pads, suitable for grid and pad controllers.
7352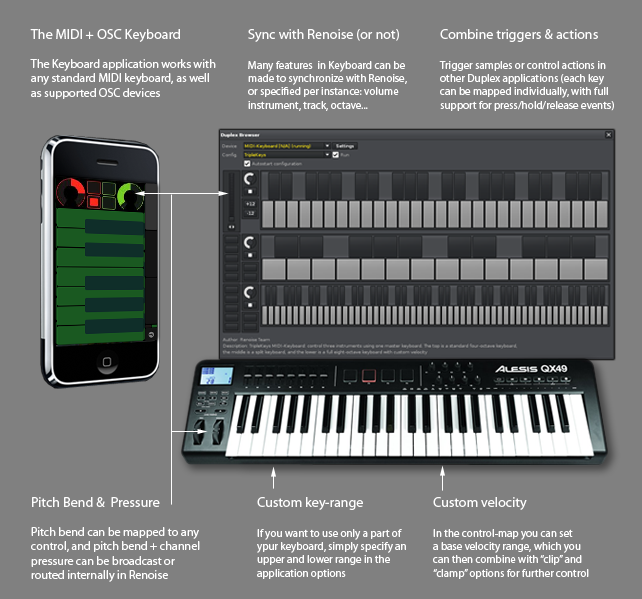 7353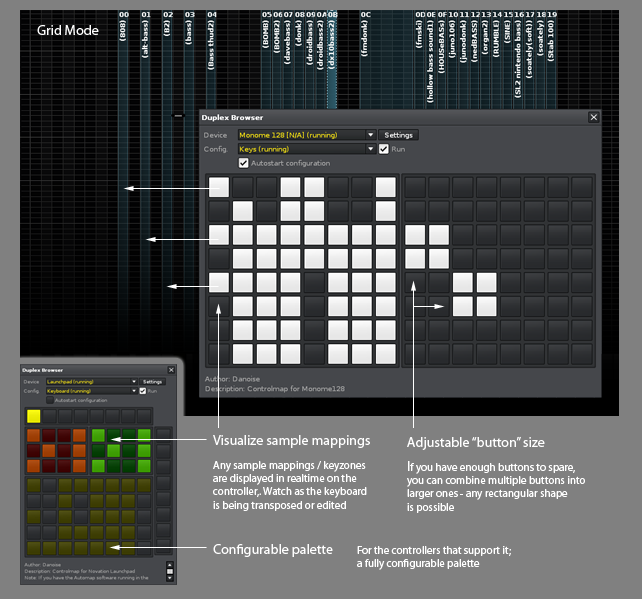 Check out the full documentation, available on github:
https://github.com/renoise/xrnx/blob/master/Tools/com.renoise.Duplex.xrnx/Docs/Applications/Keyboard.md