As previously was mentioned (and finally approved) by devs, native compressors have "fake" parameter values compared to all other free or paid VST compressors and this thing confused a lot of people.
The same thing i see with doofers now. I made a simple doofer for cutting low and high freqs, but if you look at the screenshot u'll see that "subcut" value (11.3? wtf is this suppose to mean?) in doofer have nothing to do what values displayed in hp filter (0.15khz which stands for 150hz)…and the same thing goes with the hicut.
5322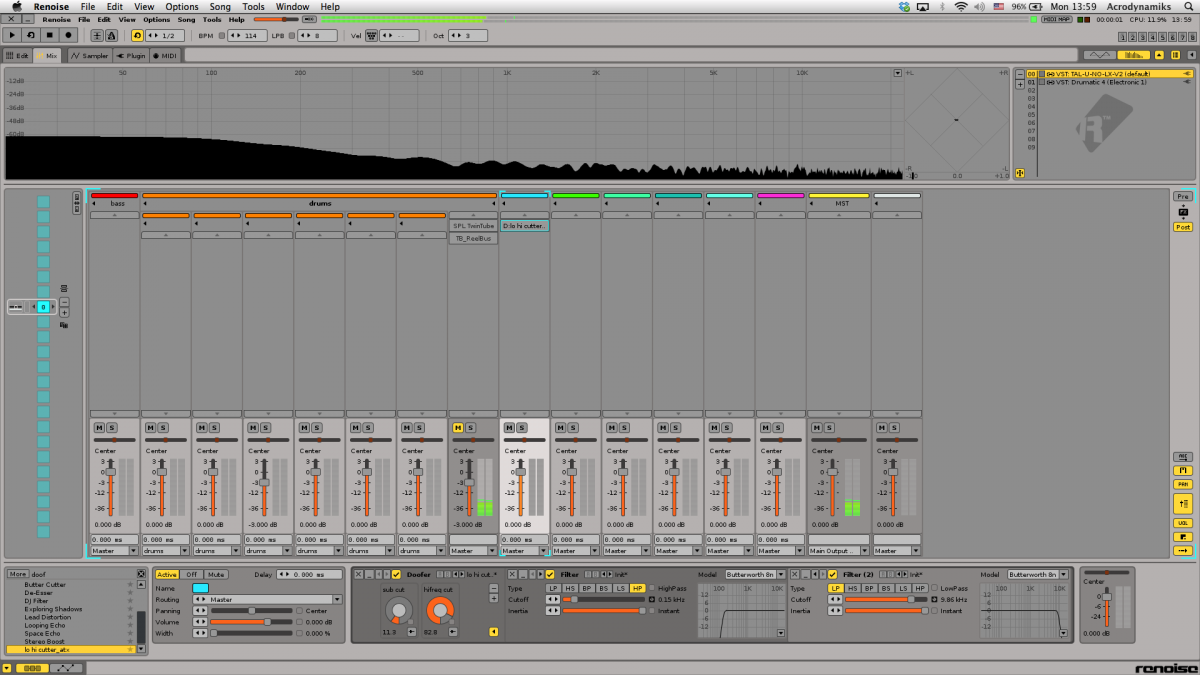 I see no reason for that doofer/container thing then, if i need to open/maximize devices to see REAL values of filters/delays/whatever and fix them inside.
This thing somehow needs to be fixed, done proper.