anyone know of a guitar emulator of some sort, or a very nice sounding guitar sample library out there?
/Mutant
Steinberg Virtual Guitarist is great (all styles of rythm guitar e and accoustic)
Slayer is simple to use and sounds good - but only the e-guitars presets …
Steinberg's Virtual Guitarist is indeed superb, but it costs a fortune, it is built on real guitar-samples so the sound is almost identical to a real guitar…
reFx Slayer is very good, it is not based on samples but emulates the sound of a electric guitar. The emulation is realy impressive, even if it doesn't sound 100% perfect it sounds very good and the plug is pretty cheap.
Weird that nobody noticed or still remarked (except Itty in some other post) that Slayer has a truly amazing talent as a BASS… It would probably turn your everyday bassline into an astonishing track with incredible dynamics…
I didn't find any good freeware VSTi's neither, but here's a list of very interesting commercial VSTi's :
For bass-guitars :
TRILOGY TOTAL BASS MODULE (not only guitars)
http://www.spectrasonics.net/instruments/trilogy.html
USD 349
For analog guitars :
Ultimate SoundBank (USB) Plugsound Vol 2
http://www.usbsounds.com/usb/exec/product?prod=PLUG2
USD 135
Cuttermusic Revitar 1.1 (guitar synthesizer)
http://www.cuttermusic.com/productsRV1.htm
USD 49
And as already mentioned Steinberg's Virtual Guitarist.
If you have a soundfont device (Creative Lab's SB Audigy or SB Live!), there are some free, interesting (and big) guitar-soundfonts on the web, but most of them are not that professional (they need to be finetuned).
Have fun,
Remco
slayer is nice, and if you tweak the bassounds they can come out pretty cool.
also you dont need a sf2-capable device, there are freeware-sf2-player-VSTi's which can be used in renoise.
There are some good VSTs nowadays, decades after the initial question.


If someone is interested in Guitar VSTs check Shreddage 3 and Ample Sound.
I'm not an expert in guitars, so my question is:
What's the best guitar for 80s Rock and Synthwave with guitars?
I can't decide between Gibson SG 61 and Gibson Les Paul 1958.
Or is there something else I need to know?
Not sure that it would make too much difference for synthwave as the pre-amp, amp, fx chain is going to make the biggest impact on the sound. But, for myself personally, I would choose the SG over the Les Paul 99 times out of a hundred for classic cool factor alone

Not that the les paul isn't a gorgeous instrument, it absolutely is… I just always wanted an SG ever since I was a kid listening to black sabbath, lol
For sure. Yes, that's absolutely right. My first thought was also "get the SG". And yes, the longer I deal with it the more l tend to buy the SG. Both guitars are nearly the same, the difference is that the Les Paul is more bass heavy and its sound is "deeper". The SG has stronger mids and is probably the better choice for mixing. On the other hand I'm thinking about buying 3 guitar VSTs for 299 $ instead of buying a single one for 149 $. It's really tempting. I would buy this stuff and use it the rest of my life. The question is how often would I use it. I have to think about it, but the SG is already sold. And I have to keep in mind that you can play any style with any guitar.

But Shreddage is for Native Instruments Kontakt and Ample sound comes with iLok requirement

There are some free guitar libraries on NIs blog, including Shreddage 3 Stratus
No, everything from Ample Sound is iLok free except a few chinese instruments.


And yes, Shreddage 3 requires the Kontakt player, that's why I'm not interested.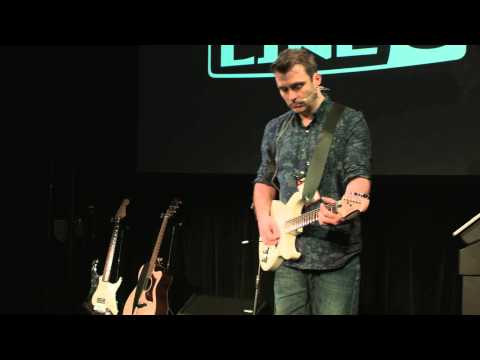 not so in phase with this post,but
Amazing Variax technology
The "sound transformer" is in the guitar
Yes…but concerning guitar…need an very good "synth" or a big rompler…A real guitar expressivity is not so easy to render
Wow, an answer to my post more than 19 years after I wrote it

Odin II for heavy genres like djent