Neat update, got some time-stretching and nicer envelopes! New issue, though.
I have an 8-sample long "tick" sound. I was using the HP Clean filter in the Modulation section. It seems to not work on a one-shot sample. If I take it off the "One Shot", the filter works. There's no filter envelope involved, it's just a short, drawn sample.
BUT
If I open a new track, the filter works fine on a regular hi-hat. If I open a new instrument, like my "tick" sound, it works fine there as well. Maybe I'll just have to replace the sound?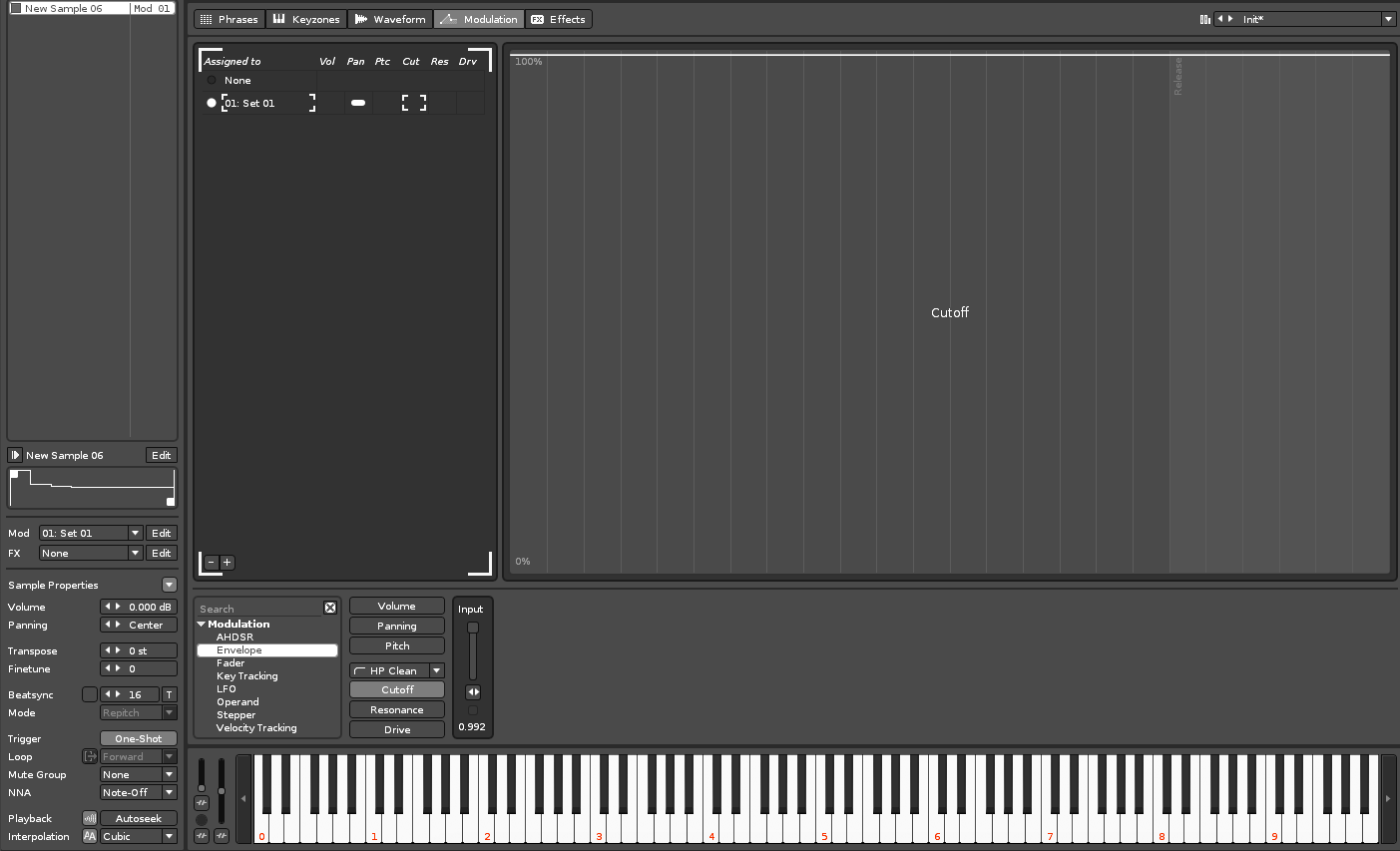 Since I'm using that filter to timbrally control the sound, is there something I can to to make this work again?