8018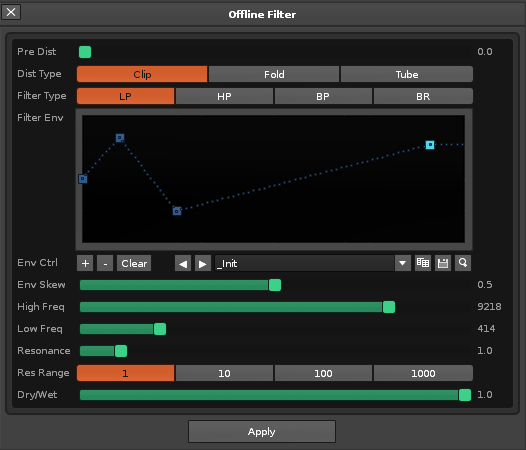 This started off as an attempt to learn how filters are programmed but turned into something that could be useful.
It is an implementation of a Biquad filter offering Lowpass, Highpass, Bandpass and Band Reject modes.
It also offers a distortion stage before the filter is applied.
The filter is applied to the currently selected sample and can be launched via the tools menu or the sample process menu
All of the controls have tooltips which explain what they do.
Enjoy!
EDIT:
v1.1 - Added 'Tube' (tanh) distortion type
v1.2 - Added Breakpoint Envelope Editor
v1.3 - Added Presets system for Envelope Editor
com.afta8.OfflineFilter_Rns310_V1.3.xrnx (13.6 KB)