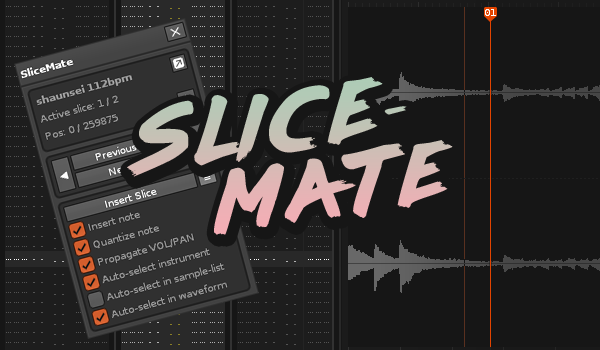 This is the place for discussing the SliceMate tool.
The tool can automatically determine the playback position of a sample and, with a single shortcut, slice and produce a note at the cursor position in the song.In other words, if you are often using long or sliced samples, it could be quite the timesaver.
The tool was inspired by this topic.
Requirements: Renoise 3.1 or newer.
Download from the tool page:
http://renoise.com/tools/slicemate
Documentation and source code:
https://github.com/renoise/xrnx/tree/master/Tools/com.renoise.SliceMate.xrnx