It's been working great but today I keep on getting this error: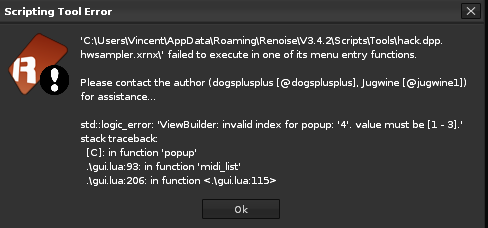 Rebooted, redownloaded & reinstalled the tool but no avail.
Both "Create a new instrument on each take" and "Compensate input and output latencies" are checked off.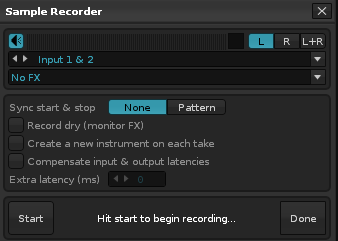 I tried every permutation of turning things on/off including None/Pattern but nothing seems to work.