Description:
The Paste Sample Selection uses the selection without using clipboard copy so you can paste the selection after the selection itself or at the end of the audio waveform via new key commands.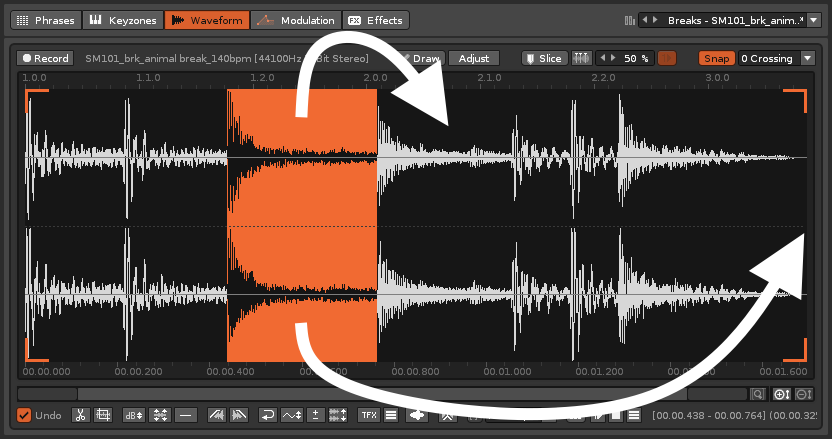 When you paste, it will automatically select the pasted area, so you can repeat the operation to create continuous pastes.
It is possible to combine the new keyboard commands with the classic CTRL-C and CTRL-V to enhance combined control.
To assign the three new keyboard commands: Go to "Renoise:Edit/Preferences/Keys/Global/Tools/ ~ PSS …":
Clone Sample Selection After End (includes the data)
Clone Sample Selection Continuously (includes the data)
Paste Sample Selection Continuously (overwrite the data)
To download:
Related link: