Hi,
Renoise is not loading popup GUI widgets, such as menus and tooltips, but instead shows them as flat light gray until I hover mouse over them. I started getting this issue fairly recently – I am not 100% exactly when, because I initially expected this to be just a temporary glitch that would disappear. I'm fairly certain it appeared only after I decided to update macOS to Big Sur beta.
A more detailed description: When I open any pulldown menu, it is initially shown as flat light gray. Then, when I move the mouse over the menu, it gets rendered correctly. However, if I open a submenu, then that is blank until I hover over that, too.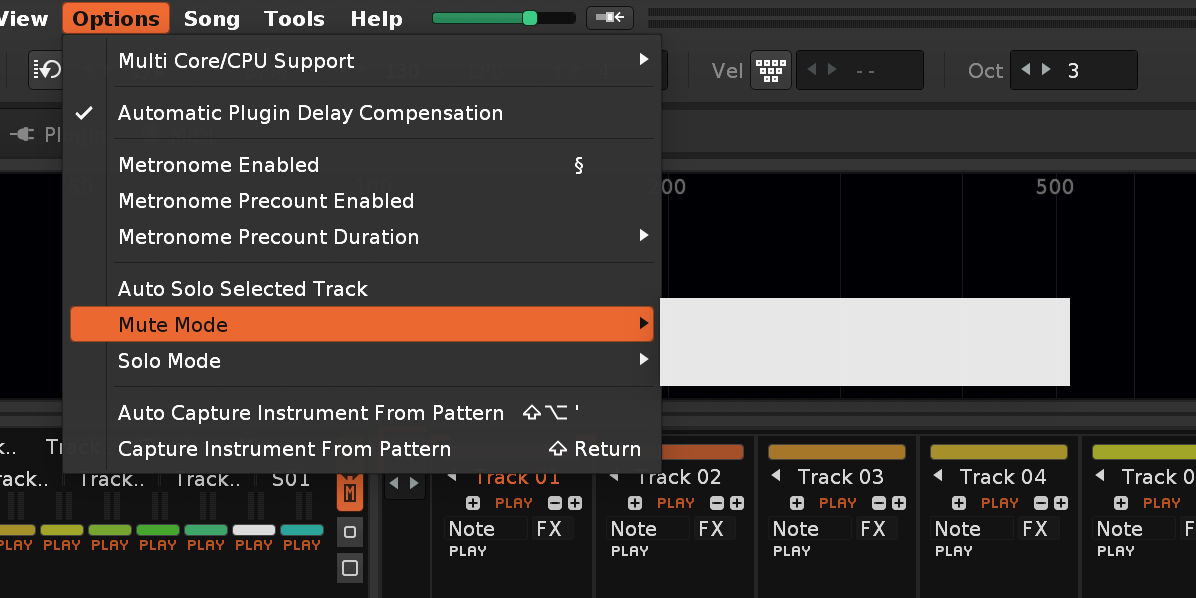 In addition to the menus, this also affects all tooltips and things like the Preferences window, Tool Browser and Scripting Editor. After the cursor has been over the widget, the widget stays visible even after the mouse is moved elsewhere, but if the menu is closed, when it is reopened it is blank again.
GUI preferences ("GUI effects & animations", "Enable Retina HiDPI display support" and others) don't seem to affect this. Furthermore, I've tried uninstalling and reinstalling Renoise, but that didn't help either.
I am on macOS Big Sur 11.0 Beta (20A5374i) and Renoise 3.2.2. Is this a known issue? Has anyone encountered something similar? Is there anything I can do?
Thanks!