I regularly notice the following message in the bottom left of the Renoise gui randomly popping up (after song loading or during playback);


Like something is triggering Renoise to scan for the audio device. I can't say this is causing stability issues or audio drop outs, but why is it doing this?
Could it be related to the auto-rescan option in the midi settings, it still shows the message even though the toggle is turned off;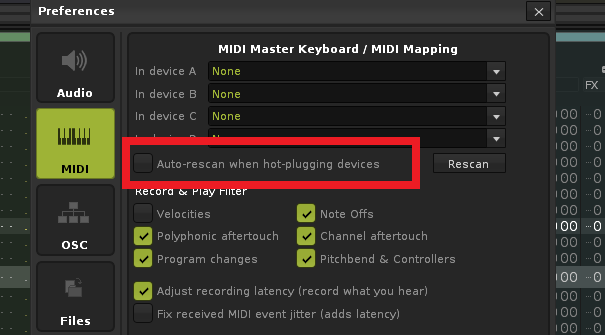 I'm using the latest focusrite asio audio drivers on windows 10 on 48000hz, latest Renoise.
For now I'll enable the "ignore reset request from driver' option to see if it stops these notices.