R3.3.2 W10
I have run into a possible internal Renoise bug using one of my tools.
Steps:
Create a new song.
Just go to Sampler → Effects.
Create multiple FX Chains, 2 or 3.
Route any of them with the last available track.
Go to the pattern editor and delete multiple tracks.
Problem
You will see that the drop-down list for the "Routing" parameter of the FX Chain that you changed earlier does not update. Therefore, the user can select nonexistent tracks. This leads to a crash. Renoise exits without any warning and all unsaved project is lost!
What should happen is that this list should be updated according to the available number of tracks (I provide an explanatory image):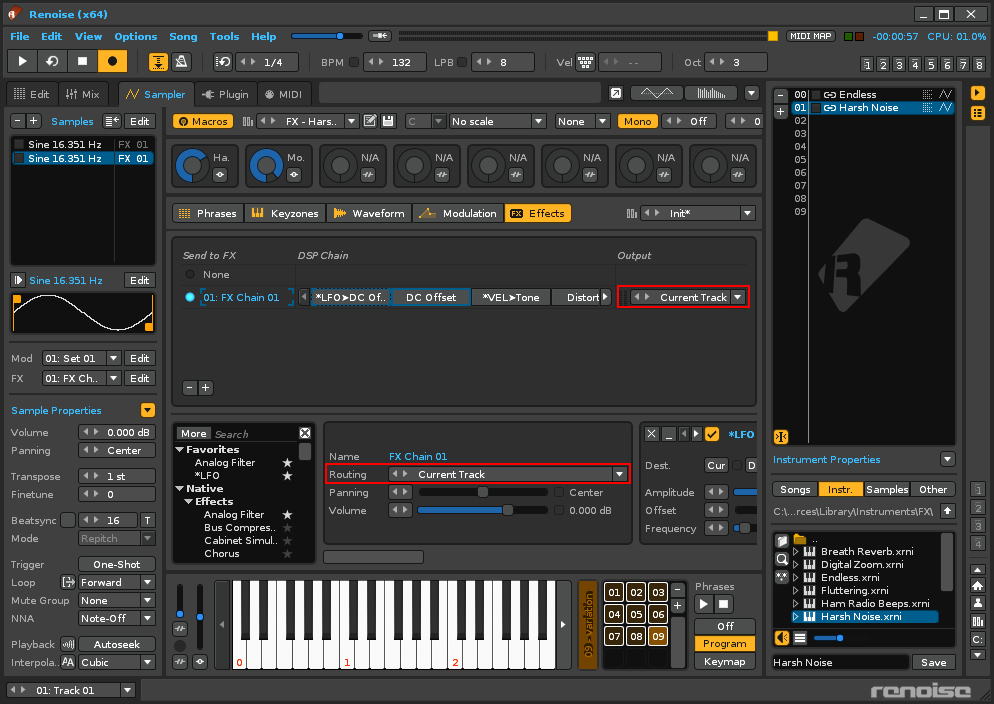 Above all, check the lower drop-down list (red frame). You will see that this list is not automatically updated based on the number of available tracks. The top list does seem to work fine, but it would be appropriate to review it as well.