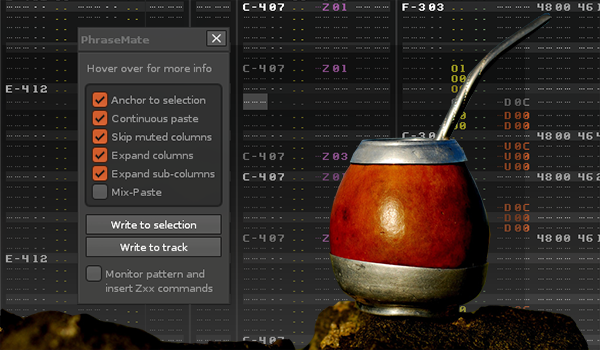 PhraseMate aims to make it more convenient to work with phrases in the pattern editor.
The tool offers very flexible options for converting from phrases to pattern data, or from patterns to phrases.
Also, it can assist while editing by automatically inserting Zxx commands ("set phrase") as you are entering notes into a song.
Download from the tools page
http://www.renoise.com/tools/phrasemate
Documentation and source code
https://github.com/renoise/xrnx/tree/master/Tools/com.renoise.PhraseMate.xrnx