I have long been longing for a " Arpeggiator Native Effect" for Renoise.Looking for a simple arpeggiator for native effects, I would get an arpeggiator like this:
6616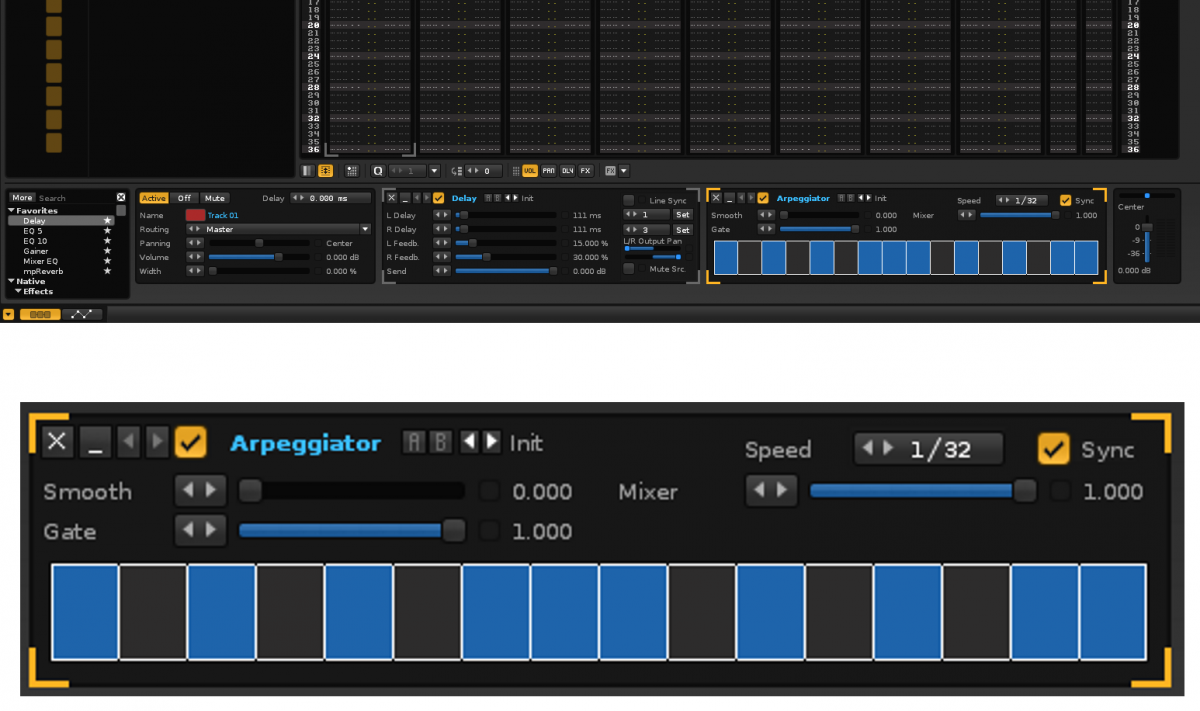 This arpeggiator is based in Gater (arpeggiator) of VSTi TranceDrive by Maik Menz.
Exist others arppegiators VST, charge in VST section frame below, but it would be great to have one native.To complete, it would be great a volume bar for each box (16 volume littles bars), or value input volume in each box (range 0 to 80),to be compact.
Hopefully this will could be possible!
What do you think of this?
Edited: jump here to see the final result of this idea :https://forum.renoise.com/t/native-arpeggiator-concept-for-renoise/45854