Hi guys, please see my graffiti.

I sometimes want arpeggiator since some VSTi synth don't have it and my midi keyboard don't have it too. So I thought of this idea somehow.
This is not a brand-new idea, just a common simple arpeggiator is added in Renoise.
But if we can change some parameters of the arpeggiator by automation, it's something effective and fun, I think.
2064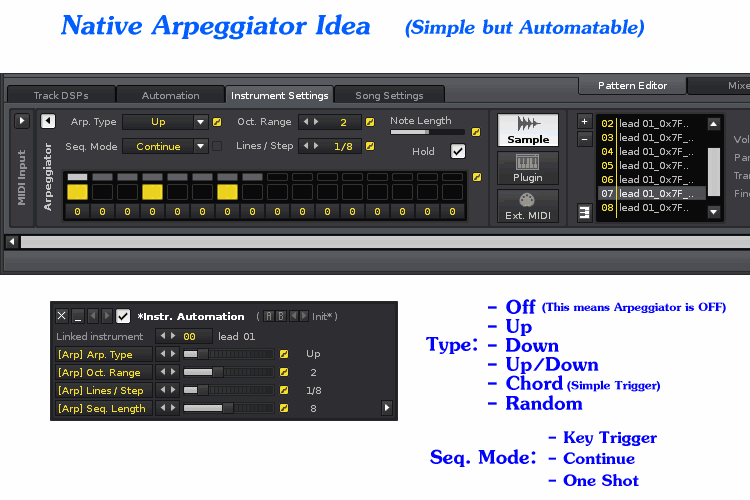 Btw, I know there are people who want to use VSTi arpeggiator in Renoise. (I saw such posts several times here)
Of course, it's the solution which has the highest flexibility. If it's possible, I'm glad too.
But here, this Native Arpeggiator idea aims at easy to use for everyone everywhere, and naturally it's usable on Win/Mac/Linux version of Renoise easily.
[EDIT] Updated the image. Added the 16 value boxs (Transpose function) etc.