Hello,
Well, first of all, this tool is made by a japanese user "uprime22", who sometimes helps and teachs me about some technically important part voluntarily. And this tool was originally made for fun of his own, but now it has grown up as a quite useful wave generating tool, so I want to introduce this tool to everyone here.
How to use:
This tool is for Renoise 3.0 or higher.

It appears in the context menu of the Sample Editor ("Process" >> ~Selection shaper Kai…).

First you should "create a new (empty) sample" in the Sample Editor.
I recommend setting the sample length to "674" or "600" samples. Because the new sample is tuned beforehand, i.e. 674sample is tuned to "C" and 600 is "D" when you generate 1-cycle wave.

This tool supports stereo sample too. So you can create even a bit strange wave file like "L channel = Sine Wave & R channel = Square Wave".

This tool can generate 3 noises too (White, Brown, Violet). So why not using this in ReNoise??

About other operations, please refer to these GUI images below. And if you click the buttons on the GUI actually, I think that you can understand them soon.

And, even If you feel "these buttons are difficult!!", never mind. There is the big Random button (it's appeared if you click the "777" button). Just click it again and again till you get the favorite one!!
#########################################################################
To download, please see the 5th post below, there are the files there.
#########################################################################
5202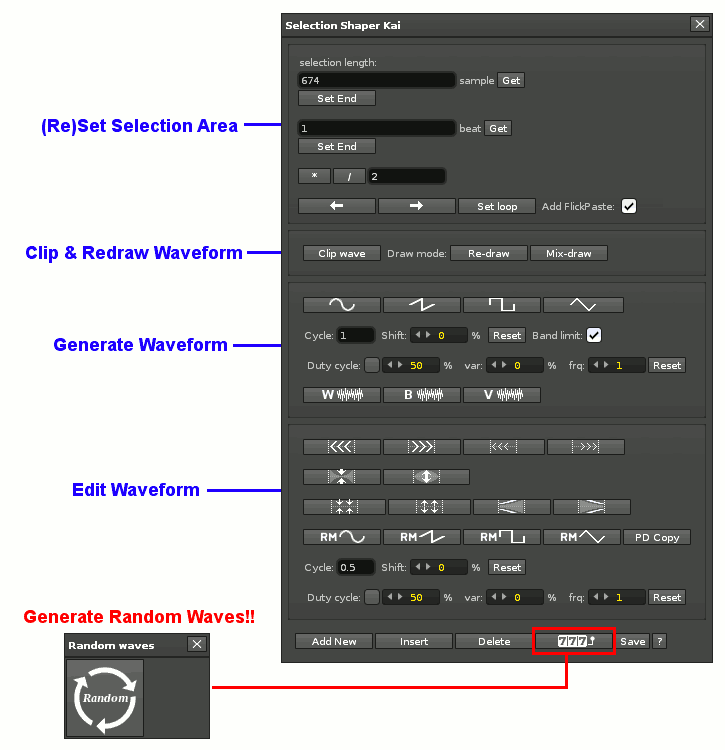 5203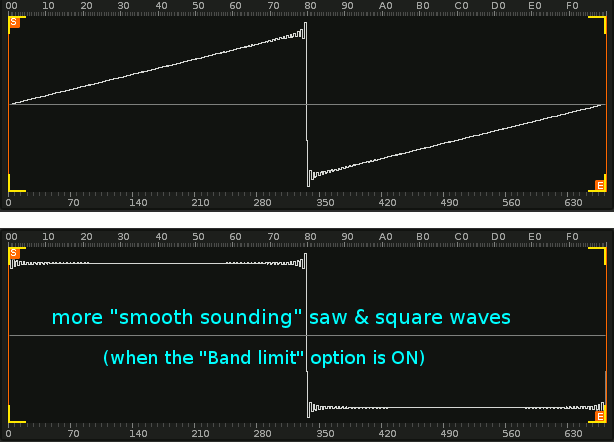 5204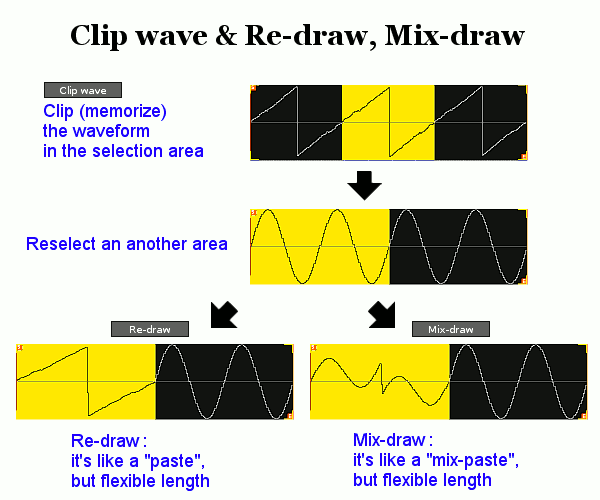 5205