Place selected notes evenly
6488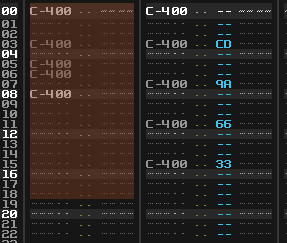 Attachment 6489 not found.
Description
Distributes the notes evenly in a selection block. Useful for quickly positioning notes in a rhythm (triplets, generating polyrhythm et c). My little way of celebrating the 3.1 release

Menu:
"Place notes evenly" under "selection" when right clicking the pattern editor.
Keybinding:
Pattern editor:Selection:Place notes evenly
Notes:
If selection spans across multiple columns in a track, the columns will be processed as one scope. When selection spans across multiple tracks in a pattern, each track will be processed individually. Note offs are currently treated as notes.
Features that could be added upon request: Support for phrase editor. Respecting/maintaining the delay values of the first and last line in original selection (easily place "triplets" between two quintupled notes, for example)
Download available in the tools section: https://www.renoise.com/tools/place-selected-notes-evenly