Hello all,
Based on a suggested feature to implement a speed bar I've slapped together just such a thing to make key bindings quickly searchable using fuzzy text search.
Screenshots: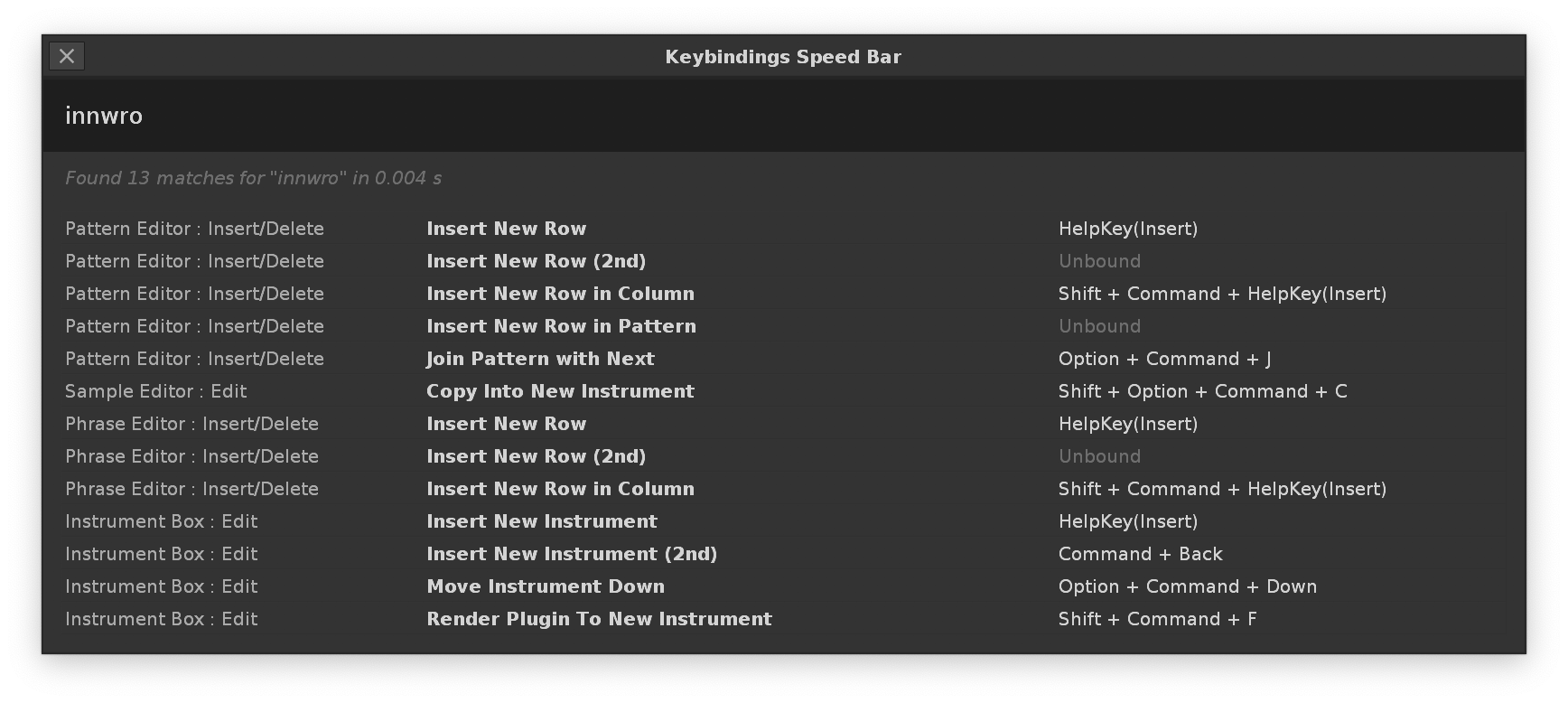 I've tried to build it to get immediately out of the way when you press a key combination. It will read all alphanumeric input and backspace as input to the search. Escape will clear the search; hit it again to close the dialog. Any other key combination entered will immediately close the dialog and pass directly to Renoise.
Some notes:
This tool will read your KeyBindings.xml file, which is outside of the Tools folder. Some people might argue that it's bad design to leave the sandbox, but it's the only way this tool will work, since there's no other way I know to interrogate bindings via the API. Check out the source code to see that it's only read, never written.
You can bind your own shortcut to open the speed bar. I'm on a mac, and I've bound it to Option + spacebar - super easy, and super fast
A future version might only show shortcuts relevant to the context of your Renoise session (i.e. if you're in the Pattern editor you'd only see Global and Pattern Editor shortcuts), but for now you get everything.
Enjoy!
com.dlt.SpeedBar.xrnx (15.3 KB)