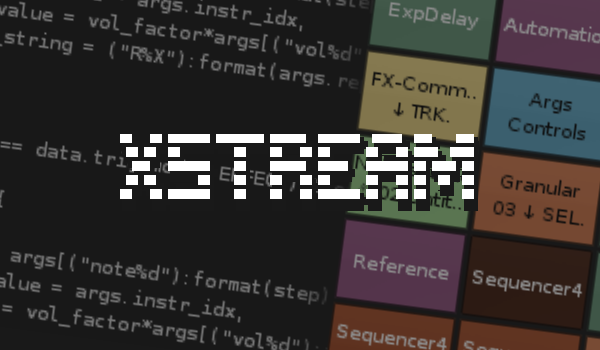 Introducing xStream
xStream allows you to generate or transform existing pattern/automation data via custom code which can be created and tweaked in realtime
You can obtain the tool from the tools page, or github
Documentation
When you install the tool, a 'README.md' is located in the installation folder. This is a markdown-formatted documentation file, including a quick reference to the xStream-specific Lua API. You can also visit the xStream github page for the newest version of documentation, regardless of what version you have installed.

And of course, you can study the example models. For newcomers, it is highly recommended to start with the models which are prefixed with 'Demo-'. These models are designed to demonstrate a particular aspect of xStream without being overly complex.


Edited by danoise, 23 September 2016 - 19:32.