Guru is a Renoise tool for editing sounds on external hardware synthesizers via midi.
Guru provides a generic user interface for editing all the parameters of a synth. All parameters are midi assignable in Renoise, so they can be mapped to a midi controller.
The patches created using Guru can be saved as files, so you can save you own preset sounds and share with others.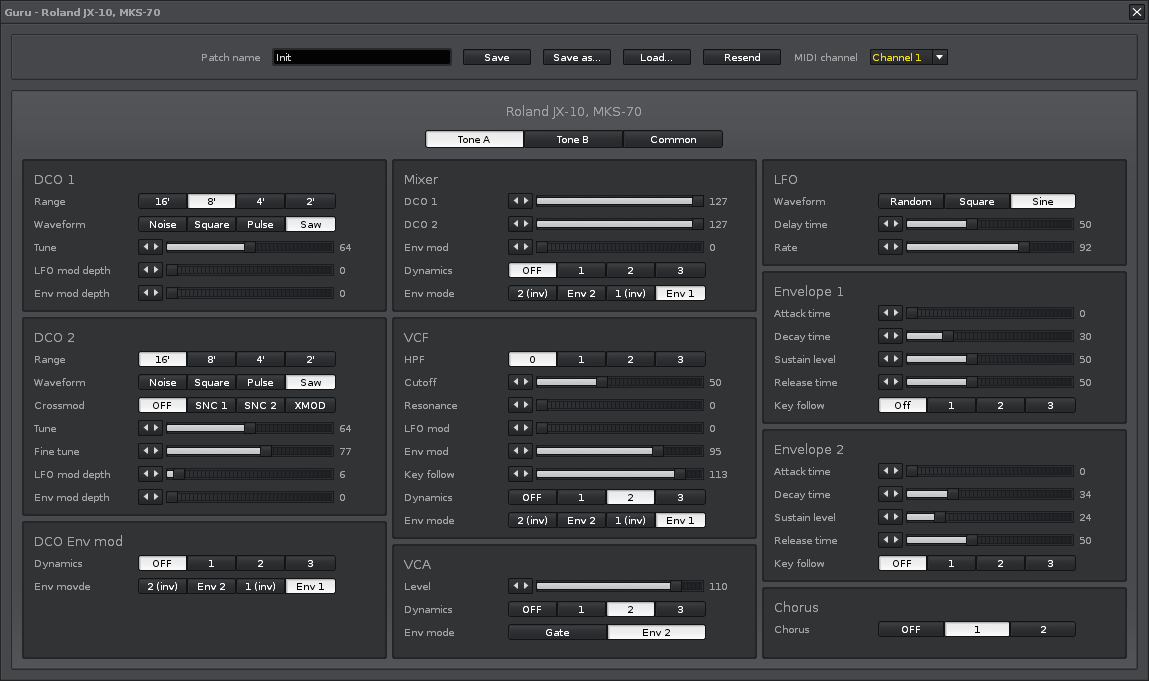 Latest version:
Note! Updating will delete files that are not supplied with the tool, including synth definitions you are working on (that are not included with Guru yet), so make sure you backup you work first
Documentation: